Affordable Carmichael, CA

roofing contractors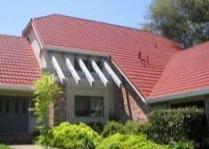 When the elements hit, you want your roof to be sealed up tight and coated on the inside with a layer of insulation that will keep the rain and cold away. Our Carmichael, CA roofing company has a mission – to make sure your roof is able to withstand anything Mother Nature throws at it. We can do that by repairing any damage or weak spots in the current roof or by replacing it with a brand new one. Either way, your roof will give you everything you expect from it and more when we're done, and you won't have to take out a second mortgage to have us do it.
Quality Carmichael roofing at affordable rates
Getting quality work for an affordable price is not something that should be a rare occurrence if you're a homeowner. All of the work done on your home should be top quality and the prices you pay for that work should be fair, not over-inflated because the economy is bad and contractors are struggling. In the many years that our Carmichael roofers have been working in this area, we have never overcharged for a job, and we're known as the roofers who give it our all on every single job.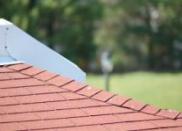 Do you need a new roof put on your house? There are roofers in the Sacramento Area who will tell you do, even if you don't. A Carmichael roofer from our company will evaluate the condition of your roof and then determine whether a repair can fix the problem or if you do indeed new a new roof. Then, we'll give you an exact estimate of what the job will cost you and a list of verifiable references from homeowners who have used us in the past. Will anyone else provide you all of that?
---
Need a dependable Carmichael plumber who can help you through a plumbing emergency, like a dead water heater or a nasty clog? Carmichael plumbing is just what you're looking for.
If you or someone you know is ever looking for a great plumber in Santa Cruz, we also know a great Santa Cruz plumbing company.
Visit our friends at Carmichael Sprinkler Repair for all your irrigation repair & installation needs.

---
License: 949203